with a New Artist and Continuing with the Same Story and Writer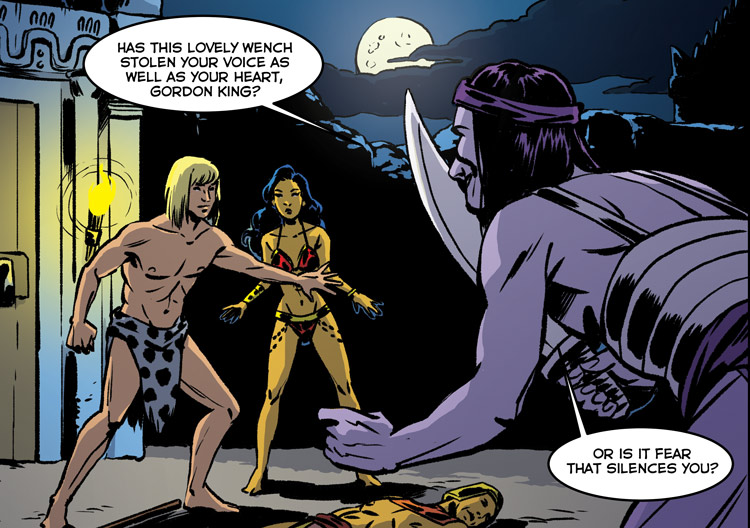 Martin Powell will continue to write Jungle Girl, and an exciting new artist, Arianna Farricella, will be drawing and coloring the strip beginning with No. 62.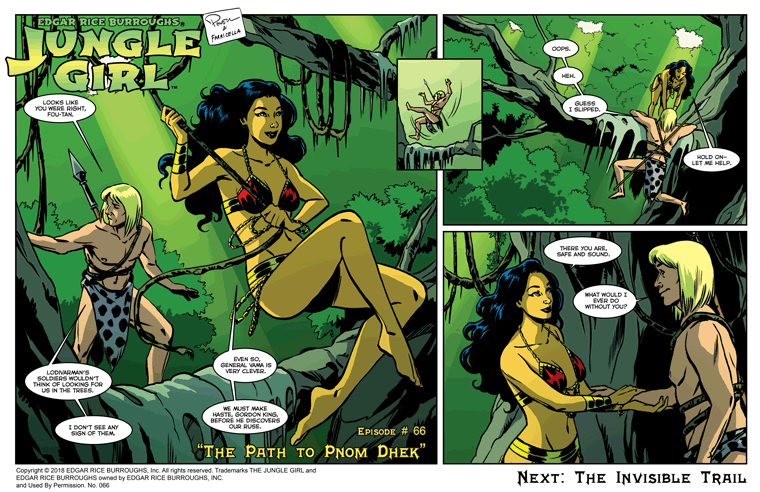 See the first 4 strips of our entire lineup of 24 Edgar Rice Burroughs Comic Adventures, FREE.
THE JUNGLE GIRL TEAM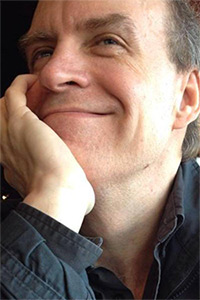 WRITER Martin Powell
Martin Powell has written hundreds of stories in numerous genres for Disney, Marvel, DC, Dark Horse, and Capstone Books, among others. Nominated for the prestigious Eisner Award for his work with Sherlock Holmes, Powell is the author of many of the most popular characters in the industry, including Superman, Batman, Popeye the Sailor, Dracula, Frankenstein, and Tarzan of the Apes.
Currently, as the author of almost a dozen different ERB online comic strips, and the critically acclaimed Jungle Tales of Tarzan graphic novel from Dark Horse, it is probable that Powell has written more Burroughs characters than any other contemporary writer. Powell received the coveted Golden Lion Award from the Burroughs Bibliophiles in 2017 for his on-going contributions to the legacy of Edgar Rice Burroughs. 
Visit Martin Powell on Facebook and Amazon.
ARTIST Arianna Farricella
Arianna Farricella is an Italian comic artist who was born in Modena, and lives and works in Bologna. Arianna graduated from the Fine Art Academy of Bologna and works in Studio Inventario. Recently, she worked as colorist for the French publishers Dargaud and Rackham Editions.
Wild Adventures T-Shirts featuring Jungle Girl and other ERB favorites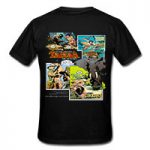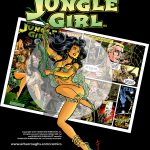 Tees featuring your favorite Edgar Rice Burroughs character from Tarzan® to Korak to John Carter of Mars to The Lad and the Lion to Carson of Venus and many more are available in our online store. Images are from our Comic Strip Subscription stories which are created by well known writers and artists. See our ERB store for all the Edgar Rice Burroughs® Comic Strip TEES. You can also visit our Amazon Store for additional items, such as sweatshirts, that are not yet in our store.