Jungle Girl, the newest web comic strip at www.edgarriceburroughs.com/comics is just 6 weeks old and proving to be immensely popular. These 14 strips, so far, have added to the excitement surrounding ERB, Inc.'s classic web comic collection. Stay tuned. [Help us build our ERB community – forward this to a friend.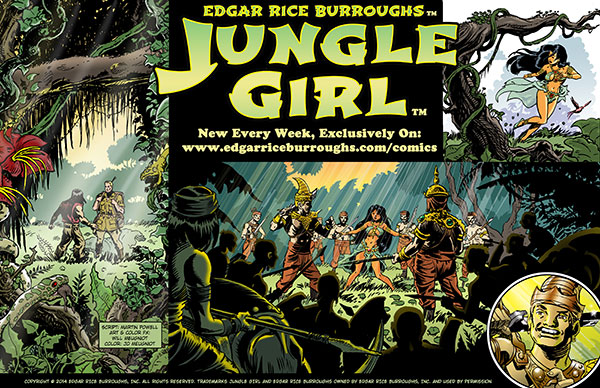 Online Comic Book Subscriptions






Follow 12 Golden / Silverage comics online inspired by Edgar Rice Burroughs classics and get behind-the-scenes Bonus Materials such as artist sketches and older comics! All our strips are updated weekly and available immediately online for just single subscription of $1.99/ month or $21.99 /year!
Don't wait, Sign up Now!