Edgar Rice Burroughs, Inc. Presents 
Pirate Blood
an all new web comic in our comic subscription lineup
"Pirate Blood" was among the manuscripts discovered in Edgar Rice Burroughs' safe following his death in 1950. It was Burroughs' second foray (after The Mucker) into a narrative featuring an anti-hero as the protagonist, a dark tale of piracy, murder, and genetic pre-destination. Penned in 1932, the tale was too gritty for Burroughs' usual audience, and remained unsold until 1970.
Our story:
Johnny LaFitte always comes in second to his best friend Frank Adams, in academics as well as athletics. Johnny blames heredity—Frank and his friends are scions of California's old money, while Johnny's most notable ancestor was the famous pirate Jean LaFitte. Johnny's belief in genetic destiny grows when he graduates from college to become a motorcycle cop, while his friends live the entitled, country club lifestyle provided by their family fortunes. It's a particularly bitter pill when Johnny discovers that Daisy Juke, his childhood sweetheart, is now engaged to Frank.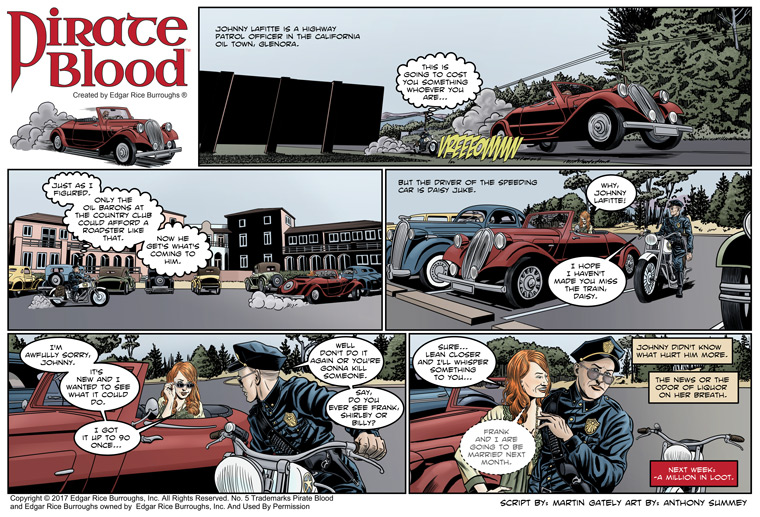 A chase to catch a bank robber finds Johnny shanghaied to the South Pacific aboard a dirigible. There, Johnny is forced to join a band of pirates to survive—and discovers his unique aptitude for the profession. Johnny's attraction to La Diablesa, the mistress of his boss, the Vulture, complicates things—as does the appearance of his lost love, Daisy.
See the first strip of Pirate Blood, FREE, along with our entire lineup of 23 Edgar Rice Burroughs Comic Adventures. 
Pirate Blood TEAM
WRITER Martin Gately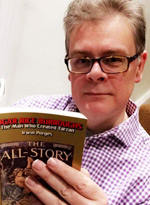 Martin Gately commenced his writing career in the late 1980s working for DC Thomson on Starblazer–his first ever published story was illustrated by Enrique Alcatena. After a short stint as an editorial assistant, he left publishing behind to work in the British criminal justice system, at both the Serious Fraud Office and the Attorney General's Office.
Returning to writing in the last few years, Gately was reunited with Alcatena on the Phantom: Generations story Sherwood Jungle from Moonstone Books and also The Cryptid Kid comic strip for Fortean Times, to which he is a regular contributor of articles.
Gately writes the continuing adventures of Gaston Leroux's detective character Rouletabille for the Tales of the Shadowmen series from Black Coat Press, as well as contributing to numerous other anthologies from this publisher.
Also, Gately the author of the official short story prequel to Philip José Farmer's first novel (in The Worlds of Philip José Farmer Volume 4 from Meteor House). His most recent published work appears in the Mammoth Book of Jack the Ripper Stories (Mammoth Books). He is currently working on his first novel.
ART/COLOR/LETTERS Anthony Summey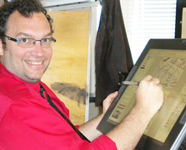 Anthony Summey is originally from the small southern town of Walhalla, South Carolina, where he drove his grade school teachers crazy with doodles of superheroes all over his homework assignments. Needless to say, he has always and will always love to draw.
Summey is currently a freelance comic book artist and Professor of Art and Animation. He has received his MFA degree from the Savannah College of Art and Design with a concentration in Sequential Art. For those unfamiliar with that term, it simply means he studied comic strips, comic books, storyboarding, and children's books. His work has appeared internationally with an ever-growing client list. For more information, please visit summeyillustration.com.