The new york journal of books wrote a piece about the Dailies:
"moving and deeply beautiful art illustrating stories of risk, choices, loss and life."
The strips collected in Tarzan of the Apes: The Original Dailies: LOAC Essentials Vol 7 portray the original Tarzan. The one that has quickly become one of the most recognizable characters in the history of fiction.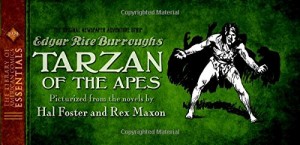 Read the full article Right Here!