Source: QuickMeme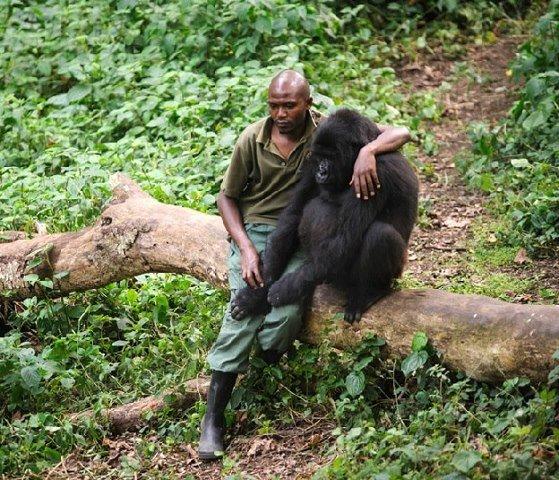 Source: Phil Moore / AFP / Getty Images
A truly inspirational photo – the warden at the Virunga National Park in Congo, Patrick Karabaranga, sharing a bonding moment with one of the orphaned gorillas he takes care of inside the sanctuary. As he states on his profile:
"Baby gorillas need as much affection and attention as human babies. My colleagues and I take turns caring for them 24/7. In the morning, we prepare their bottles and then later we feed them fruit and other native plants. The whole time that we are doing this, we are also playing with them and showering them with affection … we should really stop persecuting them and destroying their habitat.
Let's not forget how close gorillas and humans are, both in terms of genetics and their social structure. No surprise Patrick finds them to be "Man's best friend!" You can learn more about him and his work by clicking here, and please consider donating to the gorilla conservation fund!