Edgar Rice Burroughs, Inc. Presents 
The Man-Eater
an all new web comic in our comic subscription lineup
In May-June 1915, Edgar Rice Burroughs wrote a film scenario titled "Ben, King of the Beasts." When he could not secure a movie deal, the story was serialized in The New York Evening Worldnewspapers that November as "The Man-Eater." The 37,000-word adventure novella was combined with Burroughs' succeeding post-apocalyptic novella and released in hardback by Science-Fiction & Fantasy Publications in 1957 as Beyond Thirty and The Man-Eater.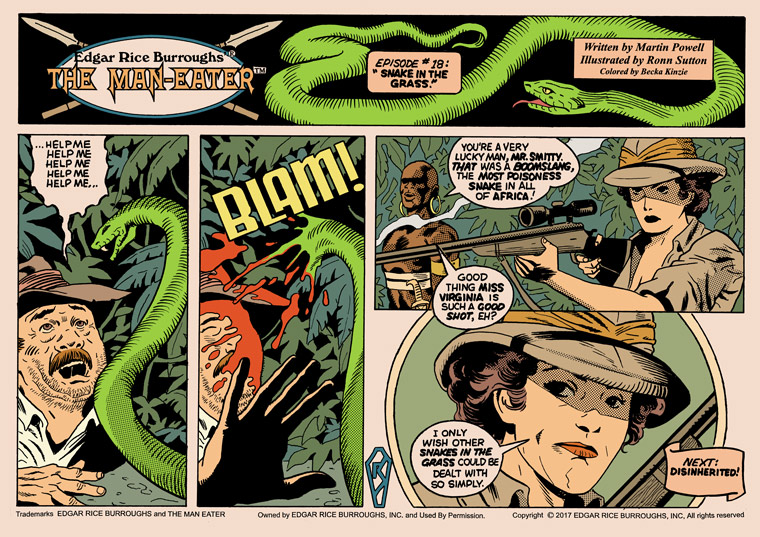 THE PLOT
In the Belgian Congo, big game hunters Jefferson Scott, Jr. and Robert Gordon befriend the Methodist missionary Reverend Sangamon Morton and his wife Mary and daughter, Ruth, whom Scott soon marries. Gordon is entrusted with returning stock certificates—the inheritance of the Scotts' young daughter Virginia—to America for safekeeping with Scott's father.
When Scott and the elder Mortons are killed by hostile natives, Belgian forces rescue Ruth and Virginia, who relocate to America to live with Jefferson Scott, Sr. There, they find that their inheritance has disappeared. When Scott, Sr. dies and his nephew Scott Taylor arrives to claim the estate, the race is on to establish Virginia's birthright—a quest that will lead Virginia and Gordon's son, Dick, to darkest Africa in pursuit of the truth, pursued by Taylor. There, the rival factions encounter a huge lion whose fate becomes entwined with theirs—in a chase that returns them all to the family estate in Virginia.
See the first 4 strips of our entire lineup of 24 Edgar Rice Burroughs Comic Adventures, FREE, along with the first strip of—The Man-Eater—with more strips released weekly.
 
THE MAN-EATER TEAM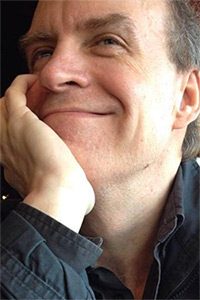 WRITER Martin Powell
Martin Powell has written hundreds of stories in numerous genres for Disney, Marvel, DC, Dark Horse, and Capstone Books, among others. Nominated for the prestigious Eisner Award for his work with Sherlock Holmes, Powell is the author of many of the most popular characters in the industry, including Superman, Batman, Popeye the Sailor, Dracula, Frankenstein, and Tarzan of the Apes.
Currently, as the author of almost a dozen different ERB online comic strips, and the critically acclaimed Jungle Tales of Tarzan graphic novel from Dark Horse, it is probable that Powell has written more Burroughs characters than any other contemporary writer. Powell received the coveted Golden Lion Award from the Burroughs Bibliophiles in 2017 for his on-going contributions to the legacy of Edgar Rice Burroughs.
Visit Martin Powell on Facebook and Amazon.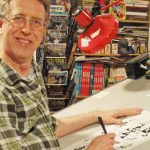 ARTIST Ronn Sutton
Ronn Sutton has been drawing comics for several decades and has illustrated hundreds of comic book stories, working for a variety of publishers including a nine-year stint of drawing Elvira, Mistress of the Dark for Claypool Comics. Many of these comics were written by his long-time love, Janet L. Hetherington.
Sutton's first published comics go back to the early 1970s. He has drawn horror, romance, mystery, adventure, science fiction, and humor comics (including Fear Agent, Honey West, The Man From U.N.C.L.E., Sherlock Holmes, The Phantom, Bram Stoker, Edgar Allan Poe, Vampira, and others). For seven years, he created freelance courtroom sketches for newspapers and TV. Ronn has done extensive magazine illustration and worked periodically in animation and television. 
In 2015, Motorbooks published the 96-page graphic novel Lucifer's Sword MC: Life and Death in an Outlaw Motorcycle Club written by Hells Angel Phil Cross and illustrated by Ronn. Another recent project has been illustrating Leigh Brackett's Citadel of Lost Ships (from Planet Stories, March 1943) into a graphic novel. See nearly 200 pieces of his art at www.ronnsutton.com.
LETTERS Becka Kinzie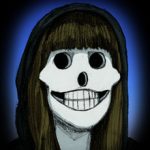 Becka Kinzie is a freelance artist and colorist from Ontario, Canada. Some of her coloring work has been featured in comics such as Hacktivist (vol. 2), and the Gothic Tales of Haunted Love anthology. When not coloring, Becka iss drawing her own horror/darkly inclined comics and art. She's currently working on her horror/sci-fi webcomic, which can be found on her website at thebecka.com.