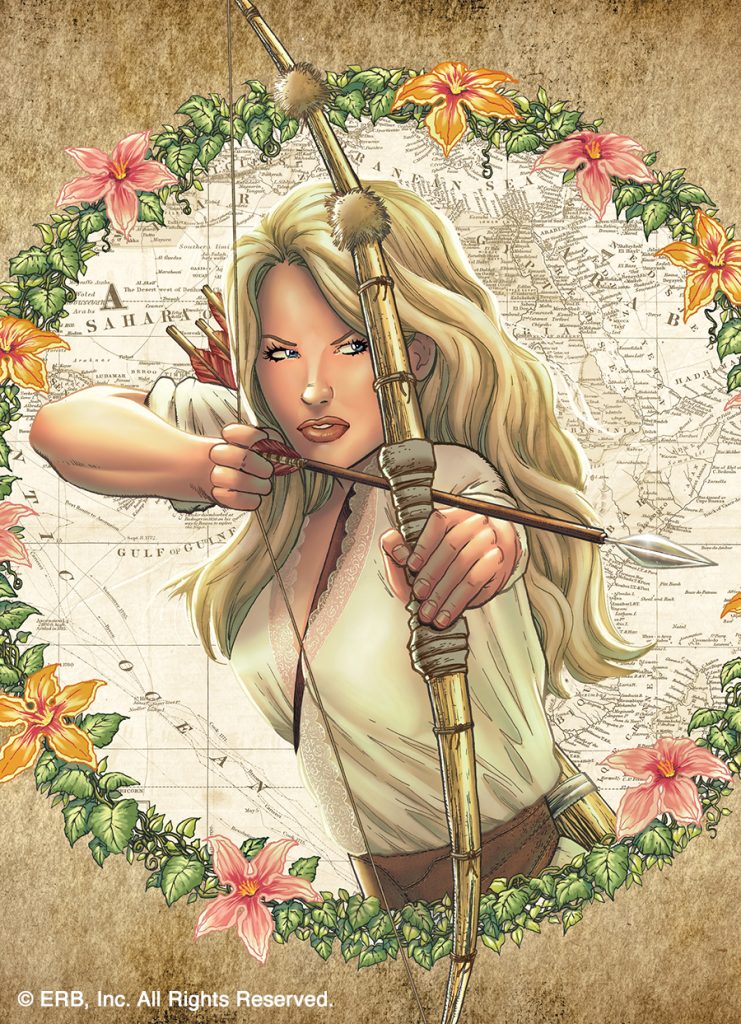 Daughter of the noted Professor Archimedes Q. Porter, Jane Porter grew up in an old-fashioned household on the outskirts of aristocratic Baltimore. She never knew her mother, who died during childbirth, and so she concentrated her affections on her only parent, soon cultivating an interest in archaeology under the professor's influence. When Jane was nineteen, her father, debt ridden, brought her to the West Coast of Africa on a quest for lost treasure. It was there in the savage jungle that Jane met the love of her life, Tarzan of the Apes, who would go on to inherit the title and estates of Lord Greystoke and eventually marry Jane. Now styled Jane Clayton, Lady Greystoke, she excels in the jungle craft she learned from Tarzan and has gone on to earn advanced degrees in archaeology and zoology. To step out of the shadow of her more famous husband, as well as to honor the work of her beloved father, she goes by the name "Jane Porter" in professional and academic circles. As  Director of Archaeological and Zoological Field Studies at the respected and stately Robeson Museum of Natural History in her hometown of Baltimore, Jane often finds herself in the farthest-flung corners of the globe, leading excavations and expeditions to understand and preserve humanity's cultural and natural heritage—and getting into not a few hair-raising scrapes along the way.
Birth Name: Jane Porter
Also known as: Jane Clayton, Lady Greystoke
Birthdate: 1890
Species: Human (Earth)
Spouse: Tarzan
Children: Korak, Charlotte Clayton
Parents: Professor Archimedes Q. Porter (father), Jane Porter (mother)
Education: PhDs in Archaeology and Zoology
Mentors: Professor Archimedes Q. Porter, Tarzan
Weapons of Choice: Bow and arrow, spear (instructed by Tarzan), pistol, rifle
Personal Interests: Archaeology of the ancient world, exotic zoology, wildlife conservation
Canonical Appearances
Core Canon by Edgar Rice Burroughs:
Expanded Canon:
Tarzan and the Valley of Gold by Fritz Leiber (mention only)
Tarzan and the Dark Heart of Time by Philip José Farmer (mention only)
Tarzan: Battle for Pellucidar (novel) by Win Scott Eckert
Jane Porter: The Primordial Peril (comic book): Written by Mike Wolfer; Story, Series Concept, and Expanded Canon by Christopher Paul Carey and Mike Wolfer; Art by Roy Allan Martinez
Jane Porter and the City of Fire (graphic novel – Mass Market edition coming soon!)
Victory Harben: Fires of Halos by Christopher Paul Carey (novel – forthcoming Fall 2022) – NEW!
---
Shop for official Jane Porter™ merchandise at the Edgar Rice Burroughs, Inc., Amazon store and Zazzle store.
Get the Jane Porter collectible coin in the Edgar Rice Burroughs, Inc., Centennial Coin Collection!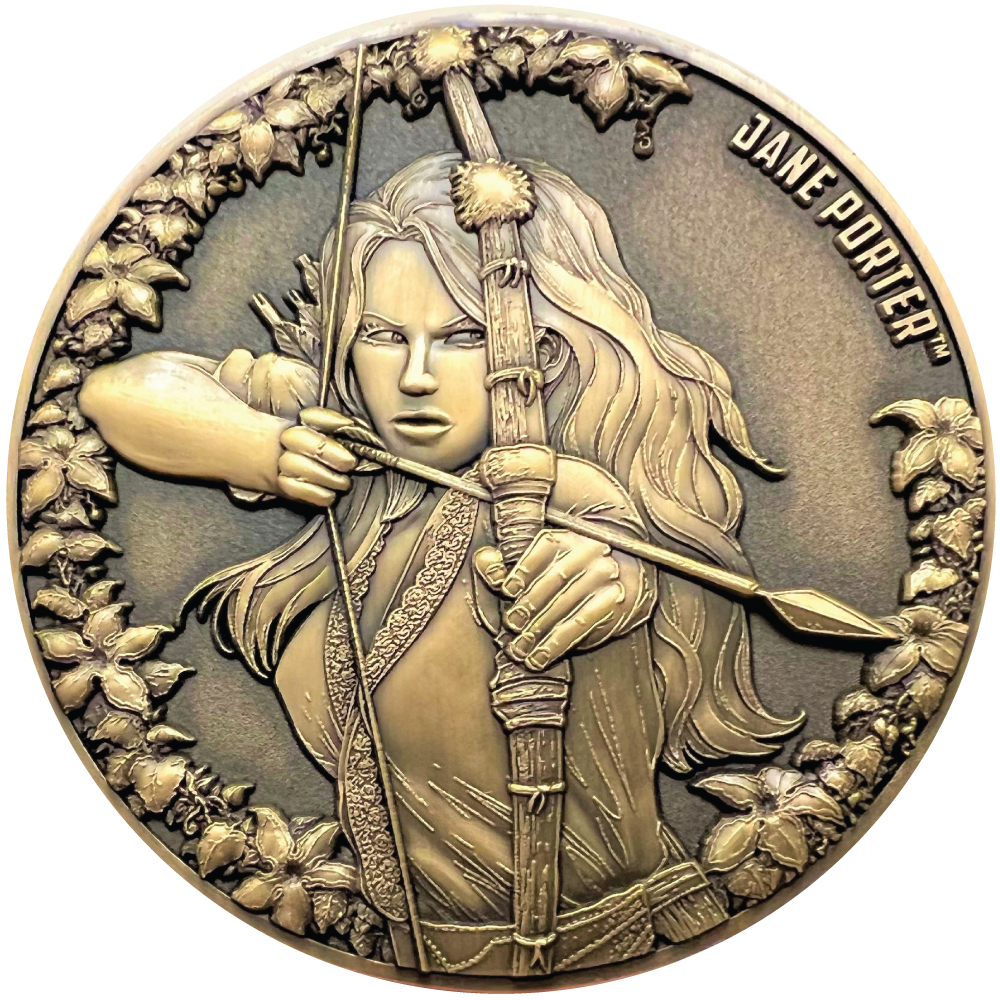 ---
© Edgar Rice Burroughs, Inc. Jane Porter artwork by Mike Wolfer © Edgar Rice Burroughs, Inc. All Rights Reserved. Jane Porter™, Jane Clayton™, Lady Greystoke™, The Robeson Museum™, Tarzan®, Tarzan of the Apes™, Lord of the Jungle®, Korak™, and Edgar Rice Burroughs® Owned by Edgar Rice Burroughs, Inc. Associated logos, characters, names, and the distinctive likenesses thereof are trademarks or registered trademarks of Edgar Rice Burroughs, Inc.