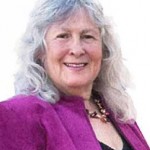 Review by Margaret Leubs for the Newsletter Purple Sage of the Eash Sierra Branch, California Writers Club
Robin Maxwell introduced herself to the Ridge Writers by explaining that she too was a desert denizen, as she and her husband run a bed and breakfast near Yucca Valley.
She then told us how she came to be interested in both Tarzan and Jane. Tarzan was her first heartthrob, a gorgeously muscled he-man, living free. The romantic in her loved that he loved an American girl.
She also enjoyed other comics, such as Superman, but no super-hero could hold a candle to Tarzan. She never actually read Edgar Rice Burroughs' novels, but she did love the movies based on them.
Read More…