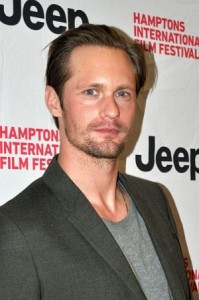 Warner Bros.' Tarzan reboot will be swinging into theaters in summer 2016. The film will be released in 3D and is set to star True Blood's Alexander Skarsgard as Edgar Rice Burroughs' iconic King of the Jungle.

The movie, which still doesn't have a title, is slated for release on July 1, 2016. It will be the first from from David Yates since the last Harry Potter movie. He directed the final four movies in the franchise.

According to Deadline, Wolf of Wall Street stunner Margot Robbie will play Jane in the film. It's a role that Jessica Chastain had been looking at, but she ended up not taking the role and has moved on to other projects.

The movie will also star two-time Oscar winner Christoph Waltz as a villain. Reports last year stated that Waltz's character would be a hunter who tries to capture Tarzan for diamonds in return. Samuel L. Jackson is also set to star.

Tarzan is being produced by Jerry Weintraub and Mike Richardson.

According to Box Office Mojo's schedule, the film's competition around that time will include the Independence Day sequel. An untitled Marvel movie is also scheduled for release that month.

Source: The Celebrity Cafe