Book #7 in The Wild Adventures of Edgar Rice Burroughs Series
Untamed Pellucidar
An all-new Pellucidar adventure novel by Lee Strong (author of A Soldier of Poloda) with cover and interior art by Douglas Klauba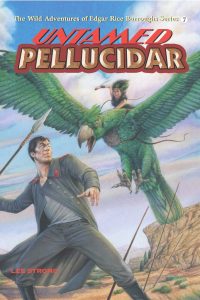 Northern Russia, 1924: The Red Army is eliminating those who resist the fledgling Soviet government. At The Battle of the Plutonian Plain, the White Russian forces, aided by wily American Edgar Rice Burroughs, do not fall, instead retreating into the dangers of Pellucidar. Comrade Trotsky, the Soviet leader, sends his troops to hunt them down—and destroy them.
Mikhail Kirillivitch Kirov, a young conscript caught up in this mad scheme, is fascinated by this new world. Formerly a student anthropologist, he finds Pellucidar's Stone Age landscape and inhabitants a revelation—until he's grabbed by a mammoth Skal and flown back to its aerie to feed its giant offspring.
Thus begins Kirov's astounding adventure in the Northern environs of Pellucidar, rife with its incredible Paleolithic animal life, including Skals, Trals and Dyals, tremendous birds with sharp talons and fierce beaks; Ryths, the huge Stone Age cave bears whose claws can tear a man apart; and the vicious Jaloks, hyaenodons whose wild packs slaughter their prey mercilessly. These and other fantastic beasts stalk Kirov as he navigates the complex world of Pellucidar's most dangerous predator: Man.
To survive, Kirov must escape slavery from the Beautiful Ala and her mighty Black Birdriders, foster a civil war, impress the natives with his "inventions," conquer the terrifying Pulka Horde, and become a warlord of several tribes as they flee the Soviet invaders. It's a tale in the grand tradition of Edgar Rice Burroughs' epic adventures at The Earth's Core.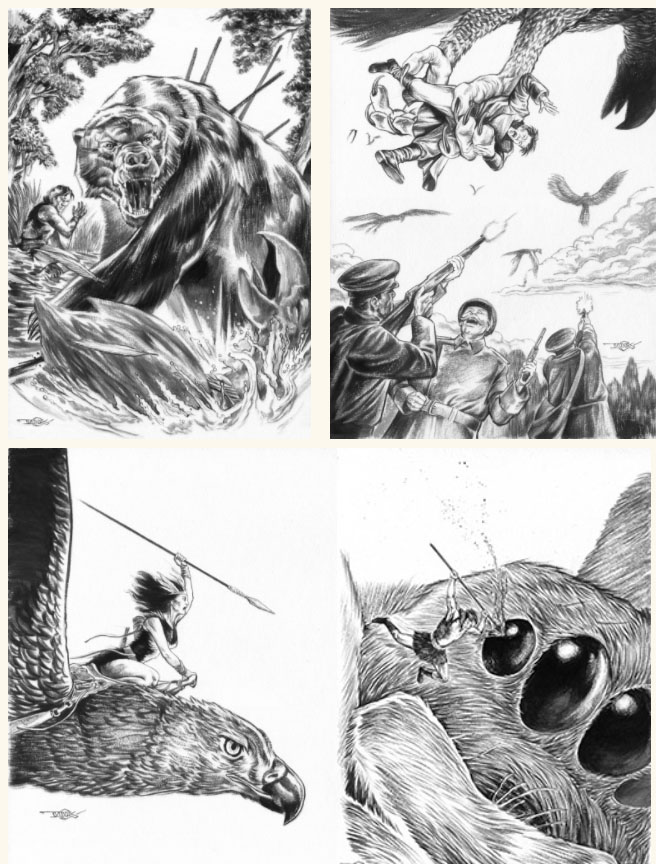 Order your copy of Untamed Pellucidar, in hardcover with dust jacket, today and enjoy this exciting new adventure – Book #7 in The Wild Adventures of Edgar Rice Burroughs' Series at ERBurroughs.com  or Lulu.com (Amazon coming soon)
AUTHOR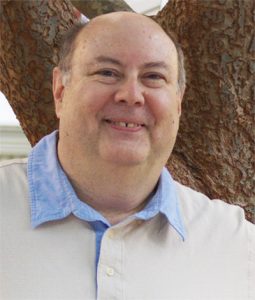 Lee Strong Lee Strong's heart was captured by the dinosaurs found At the Earth's Core in 1962—he has been a Burroughs reader ever since. Lee also worked for the US Department of Defense (DOD); changed international policy with a single report; deployed to Kuwait; saved taxpayers $5 million; and reformed the $2 billion DOD Personal Property Program. A Soldier of Poloda is Lee's first novel. He is currently working on two Pellucidar novels with more to come. Lee's motto: More Adventure ! More Excitement !! More Burroughs !!!
ARTIST
COVER and INTERIOR ART: Douglas Klauba An award-winning illustrator, Douglas Klauba was born and raised in Chicago, and is a graduate of the American Academy of Art. Doug's paintings have been included in the art annuals of Spectrum: The Best in Contemporary Fantastic Art, the Society of Illustrators, and Imagine FX magazine. His painting, "Mercury Jack," exhibited in the Spectrum Show at the Museum of American Illustration and another of his paintings,"Da Vinci's Dream" was awarded Best in Show at the 2005 World Fantasy Convention. A poster of his painting, "Stella 7" can be seen hanging on Howard Wolowitz's bedroom wall on the hit television show, The Big Bang Theory. He was Artist Guest at the 2016 Oum Oum, and previously provided interior art for Tarzan Trilogy..