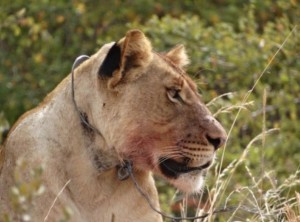 A worrisome article in Yahoo News today:
Libreville (AFP) – Lion populations could be halved across much of the African continent within 20 years, with those in west Africa in danger of being wiped out due to hunting and humans' increasing need for cultivated land, a new study says.

The 20-year study, to be published by the US Proceedings of the National Academy of Sciences (PNAS) journal, sounds the alarm over the future of Africa's estimated total of 20,000 of the big cats.
Read the full article Right Here!