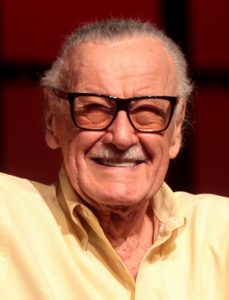 Great piece on the iconic artist. 
In his working-class upbringing in New York City, reading offered him both escape and something to reach for. Charles Dickens was a particular favorite, as were tales of adventure and derring-do.

"I wanted to be like the Scarlet Pimpernel," he says. "I wanted to be like Tarzan." He remembers the personal connection he felt when he read the Jerry Todd and Poppy Ott books, precursors to the Hardy Boys series, featuring young detectives and a message from the author on each closing page.
Read the full article at Parade.com
Photo by By Gage Skidmore.