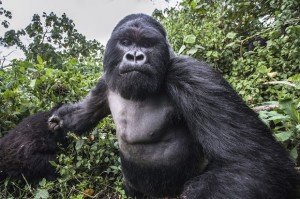 An interesting Zoo Case!
Jane Goodall, one of the world's most renowned primatologists, wrote an email on Tuesday to the director of the Cincinnati Zoo, saying she thought the slain gorilla may have been protecting the boy who fell into the animal's exhibit.

The scientist and animal rights activist extended her sympathies to the zoo's director, Thane Maynard, amid national backlash over the shooting death of a 17-year-old western lowland gorilla named Harambe.
Read the Full Article at Time.com!