Great article in Times magazine: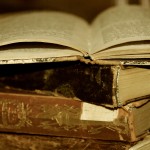 Although more and more people own e-books, it seems safe to say that real books aren't going anywhere yet. Eighty-eight percent of the Americans who read e-books continue to read printed ones as well. And while we're all for the convenience of digital downloads and a lighter load, we can't bring ourselves to part with the joy of a good, old-fashioned read.
Read the full story Right Here!