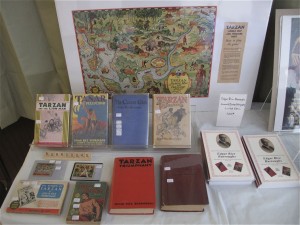 Tom Tolley put on another great event, this time, at the Studio 6 Motel in Willows, and at the home/musuem of Ralph and Katie Brown.

Our special guests for this event were artist Thomas Yeates, author-actor Scott Tracy Griffin, and super-fans and ERB collectors Ralph Brown and John "Bridge" Martin. John traveled from Washington state to attend the event.

Thanks to the Studio 6 Motel for letting us use their meeting room and being very accommodating.

Read the Full Story and see All the Photos at: Modern Myth Museum