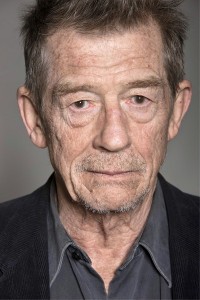 The upcoming Tarzan movie is well under way, directed by David Yates known for his work on Harry Potter. However, the new film has had a rocky beginning with the production halting last year due to budgetary concerns.
Luckily for the king of the jungle, John Hurt has stepped in to help get the production greenlit again. Hurt, a 72 year old actor who starred in V for Vendetta, Alien and Hellboy, explained it was "wonderful to work with" Yates and that he was happy to help the film move along.
The new Tarzan, produced by Warner Bros, is scheduled for 2016. The cast also includes Samuel L Jackson, Alexander Skarsgard, Margot Robbie and Djimon Hounsou.
Source: BelfastTelegraph