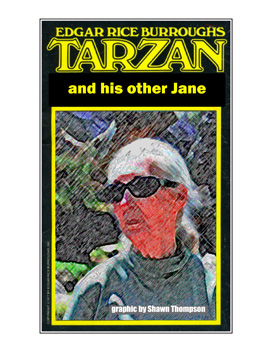 Commentary by Shawn Thompson, The Ethical Ape column on September 02, 2013. MongBay news.
The woman we know as Jane Goodall invites us to consider that she was created by Tarzan of the Apes.
We should take Jane Goodall seriously when she says that she was influenced by the fictional ape man and that as a child set on a path in life by him to go to Africa to work with wild animals.
And yet the influence Goodall finds in Tarzan likely goes deeper, anticipating the defiance of science and morality that allowed Goodall to become the remarkable scientist and a human being that she is. This connection also suggests a crucial, radical element of morality, that it depends ultimately on an act of the imagination.
What evidence is there for this?
Read More…