New DVD Documentary
Tarzan Revisited
Years in the making!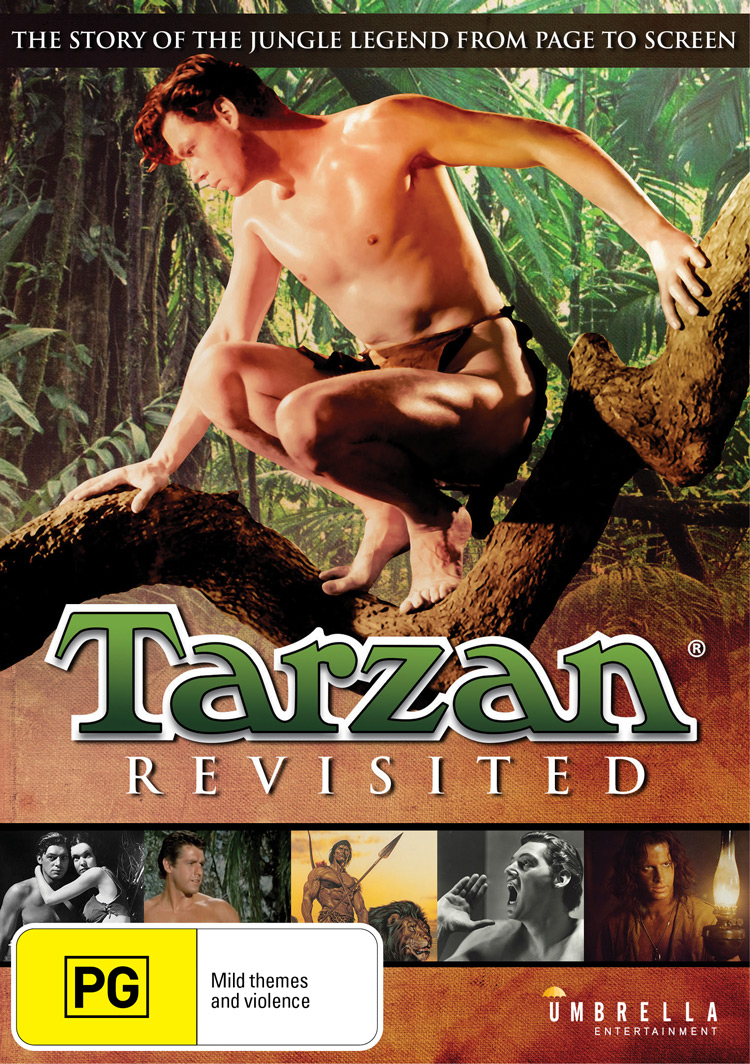 Produced by Lowlands Media and French Connection Films, Directed by Robert de Young. Featuring TARZAN greats Johnny Weissmuller, Ron Ely, Wolf Larson, Christopher Lambert, Denny Miller, Casper Van Dien and many well known authorities on the continuing Tarzan legacy.
After his first appearance in 1912 in an American pulp magazine, Edgar Rice Burroughs' literary character TARZAN became one of the most significant pop culture characters of the 20th century and the first quintessential superhero. Published in over 20 books and translated in more than 35 languages, the story of a feral boy raised by great apes was an immediate sensation, spawning radio shows, newspaper comic strips, graphic novels, multiple TV series and over 50 movies.
Though the vine-swinging TARZAN proved hugely popular among audiences, he was often met with much controversy and criticism. Despite the many heated debates surrounding TARZAN, the character nevertheless became a versatile vehicle for highlighting important topics including animal cruelty, colonialism, slavery and the current morals of society. Even TARZAN's primivist "return to nature" philosophy remains relevant today, further illustrating why this legendary figure has endured generations of cultural change and continues to be such a compelling and timeless hero.
This inspiring and entertaining DVD can be ordered from Umbrella Entertainment.
The 29.99 price is in Australian dollars and will be about $23 in US dollars. And shipping is free! Order now and enjoy this interesting journey from the beginning to the present!