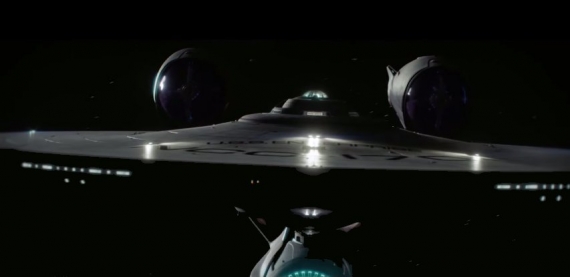 SciFi fans will not be happy to hear the latest news from Paramount:
Paramount Pictures has moved the release for "Star Trek Beyond" a good two weeks back, though its release would still be on July 2016. Paramount hopes to get an Imax date on "Star Trek Beyond" so the studio has pushed for a later release.

Originally set for July 8, 2016, the new "Star Trek" film will open instead on July 22, 2016 to get an Imax release as well. Having to open on July 8, it would conflict with "Tarzan," which is slated for a July 1, 2016 opening on Imax.
Read the full scoop at MNR Daily
Picture courtesy of Paramount Pictures/Bad Robot Productions/Skydance Productions