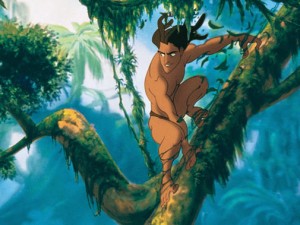 Great piece about our most iconic character:
The familiar film Tarzan has often been a monosyllabic brute, a far cry from the erudite version Burroughs envisioned in his novels (which informs Skarsgard's portrayal). Nearly 60 official Tarzan films have been produced, with more than 20 actors taking on the role. Not all the films have been great; some have been notable only for being terrible. And certainly the cinematic Tarzan has a less fantastical tone than many of the novels, which boasted hidden cities, lost Roman legions, and a trips to lands populated by dinosaurs. But in nearly a century of Tarzan films, there's plenty of good stuff. Here's my Top 10.
Read the full article right here!