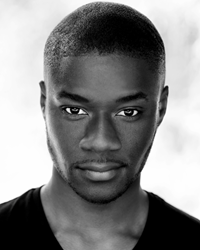 Charles Babalola, a former St Bonaventure's pupil finishing his program at London Academy of Music and Dramatic Art, has just scored a supporting role in the upcoming Tarzan movie. The lucky break came during the last week of school, when an agent pushed him for the audition. Babalola already visited Warner Bros Studios to have his costumed fitted. He also met with David Yates, director of the previous four Harry Potter movies, who personally offered him the role in the newest Tarzan.
The filming of the movie has already begun, but young actor cannot reveal much at this point. Charles expressed his excitement over this "biggest break" he has ever had, as well as a number of "surreal" experiences such as chatting with Samuel L Jackson. He has also met Alexander Skarsgård and Margot Robbie.
The movie is scheduled to release in 2016.
Source: New Ham Recorder