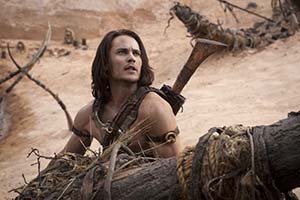 This inter-planetary sci-fi adventure film, based on 'A Princess of Mars', with live action elements has over 2,000 visual-effects shots. American soldier John Carter's (Taylor Kitsch) nephew reads his journal, which mentions how Carter came across a 12-foot-tall being called a 'Thern' and after killing him he finds a medallion which transports him to Barsoom (Mars).
See the full article at: The Free Express Journal
Read Brand New John Carter Comics in English and Spanish!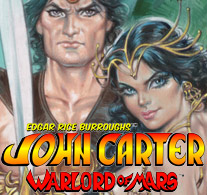 Did you know we recently launched a brand new John Carter web comic in English and Spanis? On top of that we have 11 Golden / Silverage online comics available immediately online inspired by Edgar Rice Burroughs classic and behind-the-scenes Bonus Materials such as artist sketches, old adverts and deprecated comics! All our strips are online under just a single subscription of $1.99/ month or $21.99 /year!