Comic Artist Nik Poliwko Shares His Work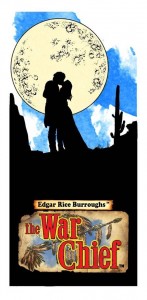 Nik Poliwko, the artist behind one of our web comic series THE WAR CHIEF™, has shared a huge amount of behind-the-scenes drawing, from sketches to full inks!
War Cheif is a realistic historical graphic novel about life and death on an Apache reservation during Apache wars. It revolves around Shoz-Dijiji a.k.a. Black Bear, son of Geronimo whose life gets complicated when he is influenced by his attraction to Wichita Billings, daughter of a wealthy white rancher.
If you're curious and want to check out our other Silverage and Goledenage Comics Online updated every week, don't wait!