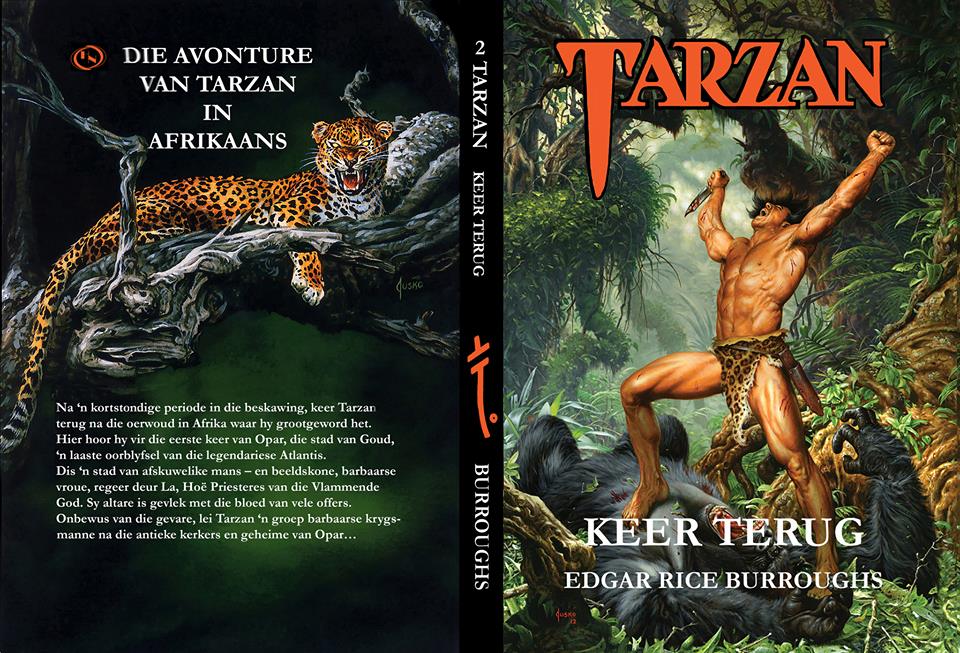 Edgar Rice Burroughs, Inc. (ERB Inc) is pleased to announce that the complete Tarzan of the Apes book series is now available in South Africa. Publisher Henoch Neethling is releasing the 24 books by author Edgar Rice Burroughs in new Afrikaans language editions. 
This will be the third, and most comprehensive, South African publication of the immortal jungle lord's adventures. The first 20 Tarzan novels were released between 1946-51 by African Press Bookshop. From 1983 to 1985, 12 novels were re-released in paperback by Olympos. Now, all 24 novels will be available in a matched set, featuring cover art by renowned fantasy artist Joe Jusko, in hardbound and softbound editions.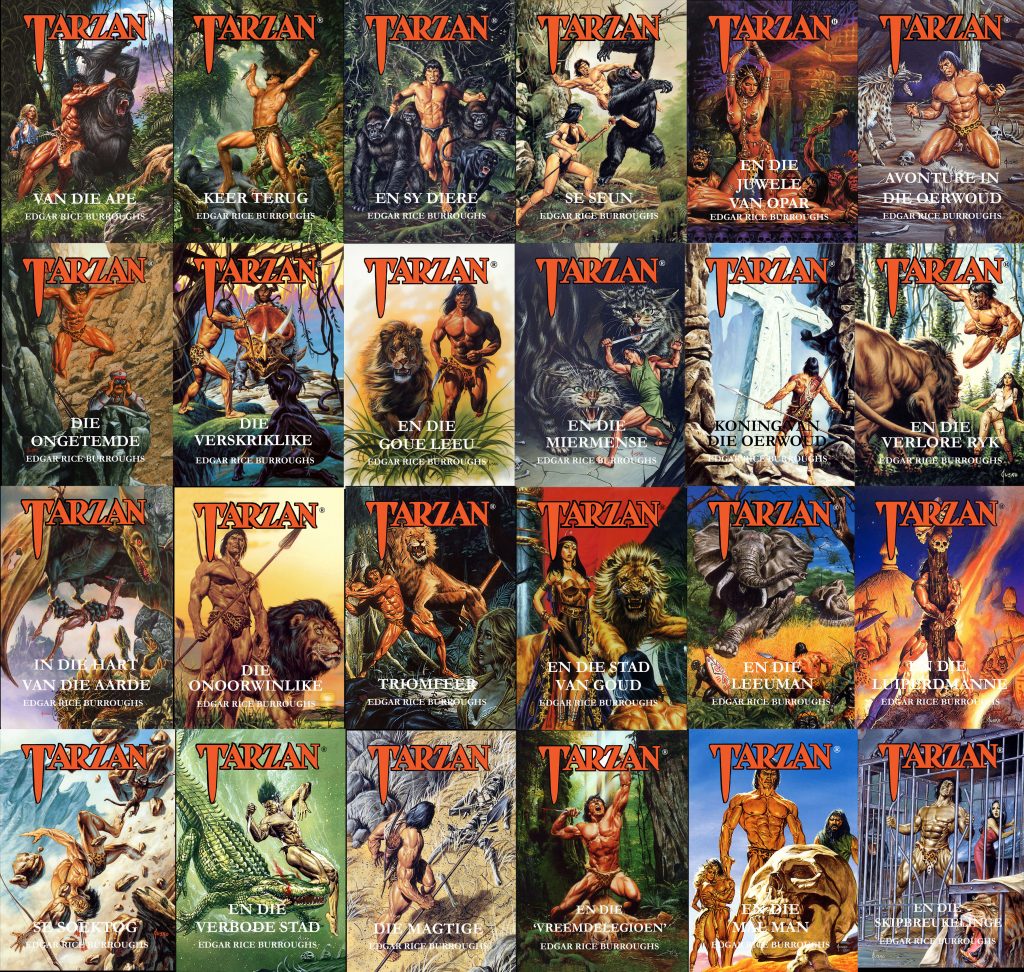 "It's because of these stories that I learned to read," says publisher Neethling. "A recent study in South Africa revealed that an alarming percentage of Grade 4 pupils read without real comprehension. Simply put, children cannot grasp story content because they do not read enough. We hope this book launch will inspire both children and adults to read and be active again. So many of us read the novels as children, and then ran around outside, swinging from vines and pretending to be Tarzan. Tarzan speaks all African languages and it's time for Edgar Rice Burroughs to speak Afrikaans again!"
"This is an exciting time for our company," says Jim Sullos, President of ERB, Inc. "Historically, Tarzan has always been a character that represents courage and honor throughout all cultures. This new publishing venture will introduce Burroughs' vision to a new segment in our global fan community."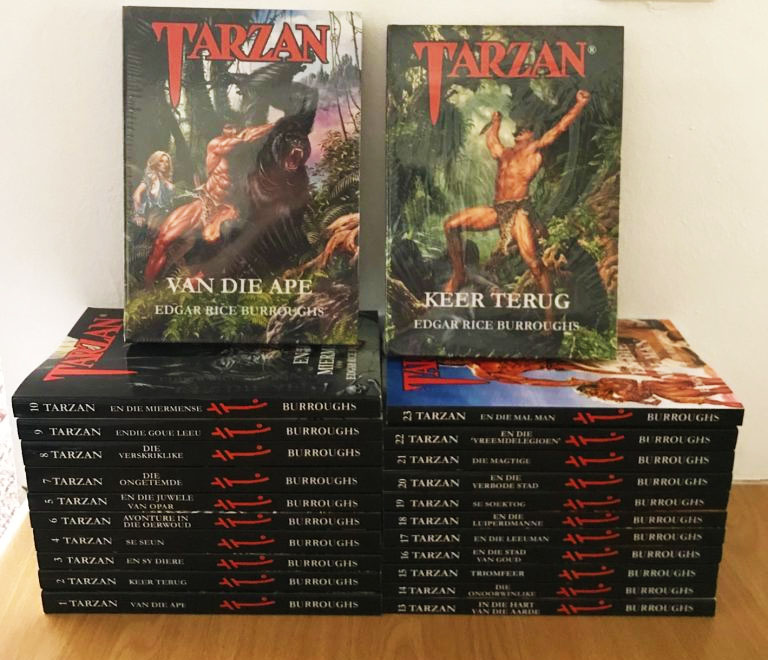 The books are available here.
A Facebook page for the books has been established  here.
For more information, please contact: jhneethling@talk21.com