An all-new Tarzan Wild Adventure Novel
Written by Thomas  Zachek / Art by Mike Grell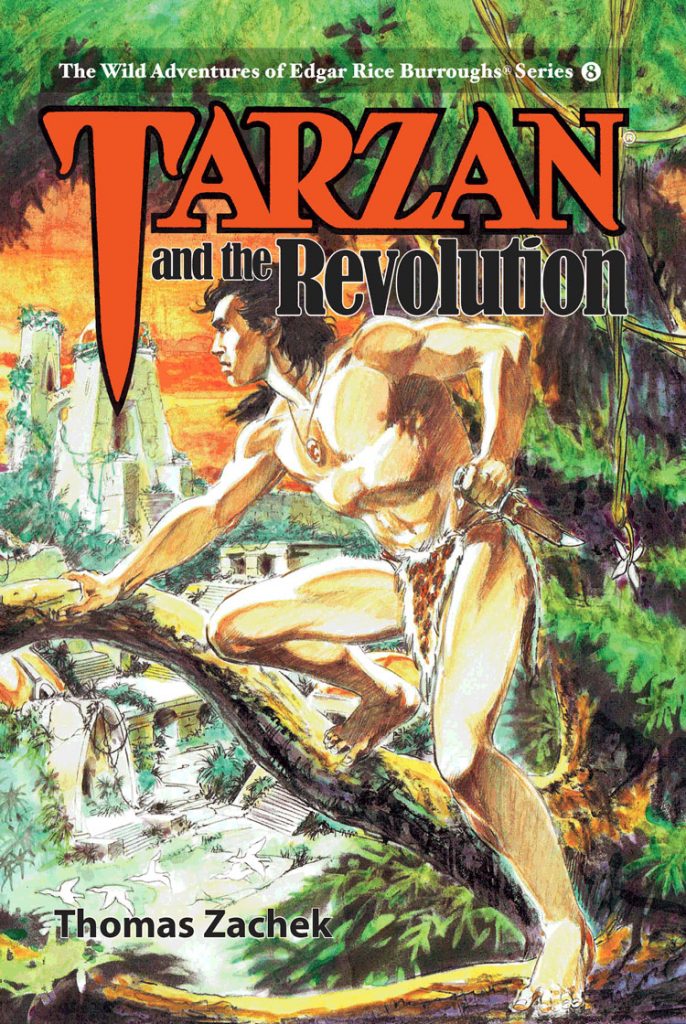 Eric Benton, an idealistic young Midwestern Peace Corps volunteer, could hardly have known that his mission to help an African village would embroil him and his colleagues in the political struggles of an emerging African nation.
The people of central Africa likewise had no idea how quickly their expectations for freedom could be taken away when a ruthless dictator seizes power.
And Tarzan of the Apes had no idea that before long, he would be compelled, once again, to undertake a long and perilous journey with the Waziri to save their families.
Set against a backdrop of political unrest in modern Africa, Thomas Zachek's latest page-turner takes the reader from the dank treasure troves of the lost city of Opar to turmoil in the city streets as Tarzan battles one of his most ruthless foes!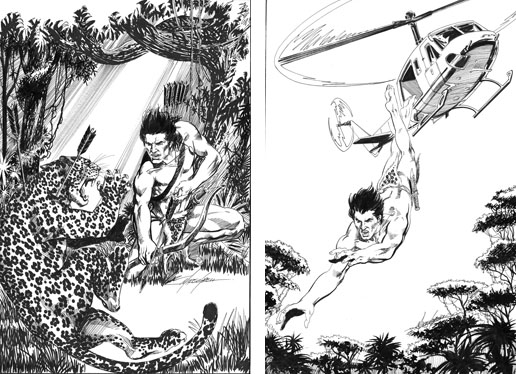 Order your copy of Tarzan and the Revolution today (available in hardcover with dust jacket) and enjoy this exciting new adventure – Book #8 in The Wild Adventures of Edgar Rice Burroughs' Series at ERBurroughs.com  or Amazon.com.
AUTHOR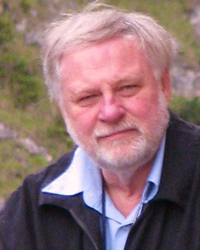 Thomas Zachek grew up on Tarzan movies and, to a lesser extent, the comics. He became hooked on the real Tarzan in high school after picking up a new Ace paperback edition of Tarzan and the Lost Empire for fifty cents–the one with the Frank Frazetta cover with Tarzan hanging from a limb on a cliff overlooking the Roman city. Thomas went on to collect the entire series of Ace and Ballantine paperback reissues of Burroughs' Tarzan tales (he still has them).
Thomas discovered that Burroughs' stories were quite unlike the family-friendly Tarzan of the movies, with Johnny Weismuller as the hulking hero living for some reason in the jungle with a classy, aristocratic Jane. No, Burroughs' hero was actually a British lord who spoke educated English and had a fascinating backstory. Thomas was impressed with the superior level of development and action in these tales.
Nearly forty years passed, wherein most of the writing Thomas did was lesson plans, plus the occasional letter to the editor and a series of columns for the Milwaukee Journal Sentinel. He attempted writing his first Tarzan tale in 2005 as something of a lark, and then followed it, to date, with six more Tarzan tales. Friends encouraged Thomas to try to get the stories published. Thomas tells us he is grateful to Jim Sullos of ERB, Inc., for giving him the chance. The first three were published in 2016 in a volume entitled Tarzan Trilogy. Thomas notes, "This is my fourth tale. I have tried to craft realistic, page-turning adventure tales featuring classic Tarzan elements while at the same time taking the character in directions that have not been done in Tarzan stories before."
We invite you to share your thoughts and comments with Thomas at zachekbooks@gmail.com.
COVER and INTERIOR ART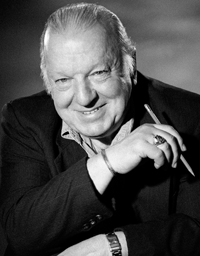 Mike Grell is a legendary, award-winning artist who has worked on many titles including Legion of Super-heroes, Green Arrow and Green Lantern. Plus, he has created numerous titles of his own, including Starslayer, Shaman's Tears, Bar Sinister, Maggie The Cat, Warlord and Jon Sable, Freelance. Mike wrote and drew the Tarzan comic strip from July 1981 to February 1983.