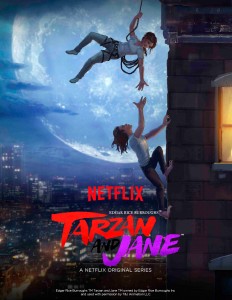 As Variety reports, the coming months will see some major content coming to kid's TV channels, and among them an Edgar Rice Burroughs classic! As they Explain:
Netflix: Edgar Rice Burroughs' "Tarzan and Jane" is a modern-day animated remake that reimagines the pair as crime-solving teens in London (2016).
Exciting for all fans of animation and jungle adventures. There's a lot of other picks for the other networks, so make sure you head to Variety and check out the interesting article there!