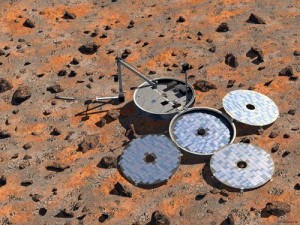 CNet reports that a long-lost Mars explorer craft, Beagel 2, may have been finally found after 10 years. NASA is yet to release the full statement but the news is definitely exciting.
On December 19, 2003, a tiny spaceship called the Beagle 2 was released from Mars Express, a craft orbiting Mars. On Christmas day, the lander plunged through the Martian atmosphere traveling more than 20,000 kph, and then it was never heard from again. Now there's reason to believe that NASA has spotted the diminutive craft that was part of a British-led effort under the European Space Agency's Mars Express mission.
Read the full article Here!