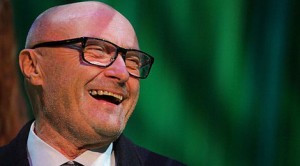 Singer Phil Collins has been cleaning house at his home in Switzerland, and Texas history is about to benefit.

Collins was scheduled to visit the Alamo on Thursday to announce that he is donating his collection of artifacts from the Alamo to the former mission and Texas revolutionary fort.

The 63-year-old singer-drummer wants to find places for some of his material legacy and wants to keep his Alamo collection together, said Land Commissioner Jerry Patterson.
Read the full story at: KHou