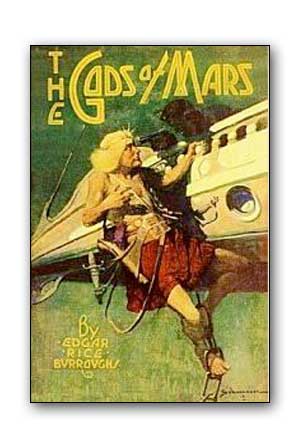 The Gods of Mars
Synopsis
After the long exile on Earth, John Carter finally returns to his beloved Mars. But beautiful Dejah Thoris, the woman he loves, has vanished. Now he is trapped in the legendary Valley Dor, an Eden from which none ever escaped alive.
Forthcoming in the Edgar Rice Burroughs Authorized Library.
Synopsis © Edgar Rice Burroughs, Inc. All Rights Reserved. Trademarks John Carter®, John Carter of Mars®, Dejah Thoris®, A Gods of Mars®, and Barsoom® Owned by Edgar Rice Burroughs, Inc.