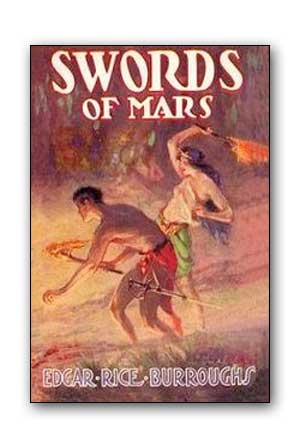 Swords of Mars
Synopsis
Disguised as a mercenary warrior, John Carter seeks to break the power of the Assassins of Zodanga. Spying on their councils, the Warlord discovers a plot to kidnap his beloved Dejah Thoris. But it is too late to save her. She is already in space, on the way to Thuria, Barsoom's nearer moon!
Forthcoming in the Edgar Rice Burroughs Authorized Library.
Swords of Mars © 1934, 1935 Edgar Rice Burroughs, Inc. Synopsis © Edgar Rice Burroughs, Inc. All Rights Reserved. Trademarks John Carter®, John Carter of Mars®, Dejah Thoris®, and Barsoom® Owned by Edgar Rice Burroughs, Inc.