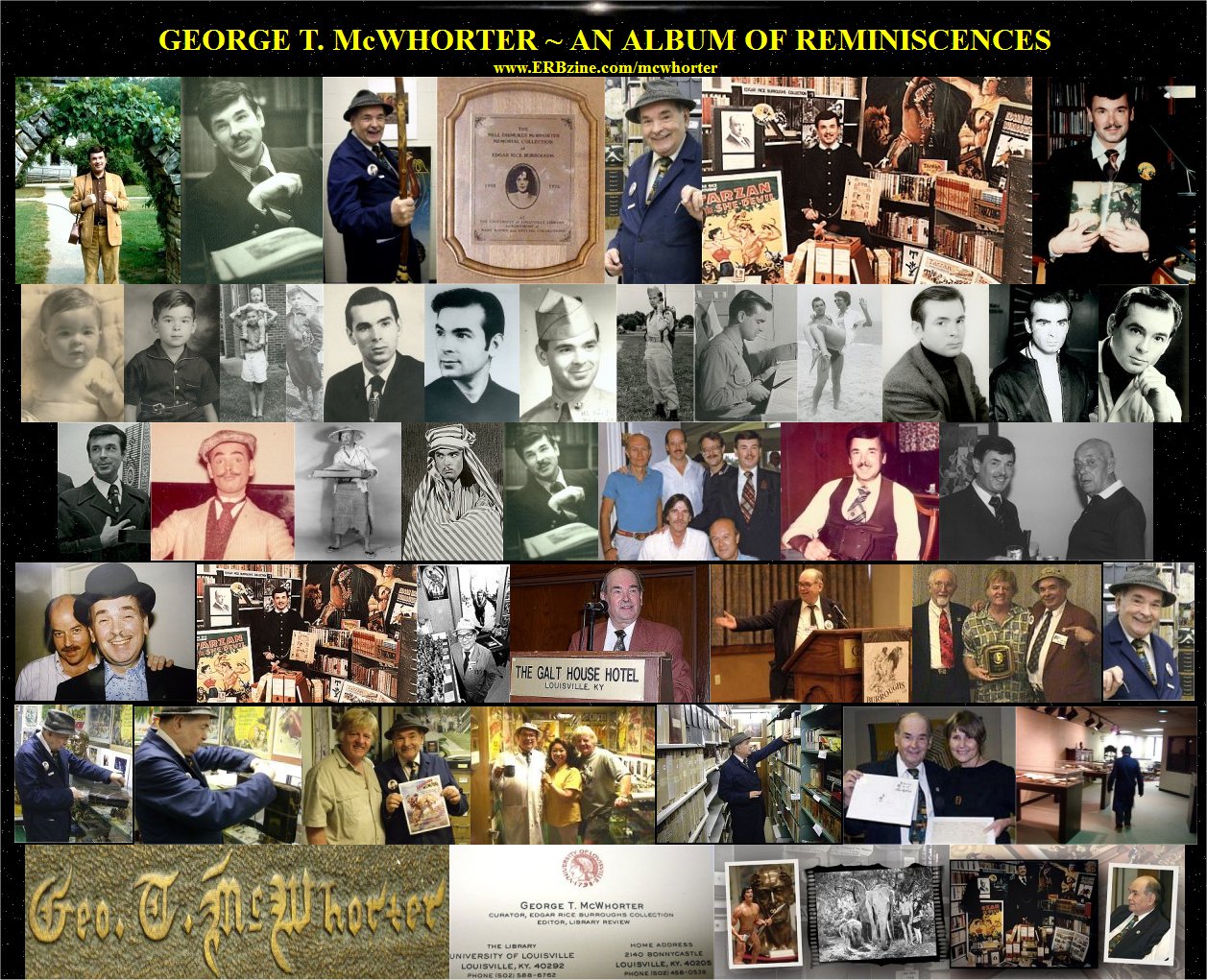 Edgar Rice Burroughs, Inc. joins with all the friends and acquaintances of George McWhorter in mourning his loss. He combined a notable musical career with the largest institutional collection of TARZAN memorabilia at the University of Louisville to create a lasting legacy for himself and all devoted fans of Edgar Rice Burroughs. He enriched many lives and gave us a lasting tribute to all Mr. Burroughs created at the TARZAN/JOHN CARTER CENTENNIAL in 2012.
George McWhorter Greets the 2012 ERB Centennial Banquet
George T McWhorter's 2012 Video Greeting from Edgar Rice Burroughs, Inc. on Vimeo.
From all the staff at ERB, Inc.
For more information: