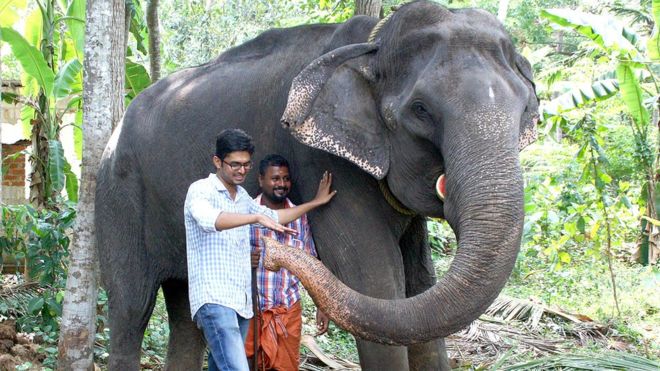 Dakshayani, thought to be the world's oldest elephant in captivity, has died at the age of 88 in India.

Given the title Gaja Muthassi or elephant granny, Dakshayani took part in temple rituals and processions at the Chengalloor Mahadeva Temple in the southern state of Kerala.

But her vet said the elephant stopped taking food and died on Tuesday.

Keepers started feeding her pineapples and carrots in recent years after she began to have trouble moving around.
Read the Full Article at BBC.
(Photo by STR/AFP/GETTY)