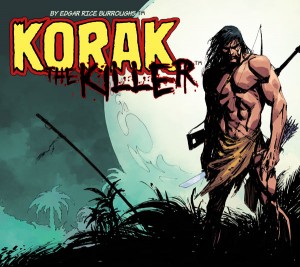 The second strip of our latest online comics series "Korak the Killer" is now up, and available as a free sample!
Carrying on in the family business of jungle adventure, Edgar Rice Burroughs' Korak – the son of Tarzan – swings into action!


On top of that, we have added some new artist sketches bonus materials – Night Crwaler original drawing by Nik Poliwko, among others. So if you already subscribed make sure you check them out!
Interested? Subscribe and read 10 different comics strips, updated weekly!