Edgar Rice Burroughs, Inc. is Proud to Introduce
Fabian Tuñon Benzo
New artist for The Tarzan Twins™ team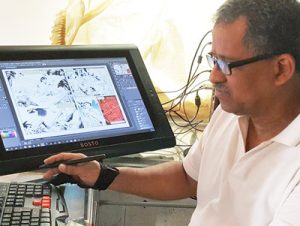 Tuñon Benzo's first influence was an uncle teaching him to read and write with the Sunday Tarzan comics in the local newspaper, El Tiempo, in his native city, Cartagena, in Columbia. Tuñon lets himself go and get into that magical universe of comics and is now a committed comic artist for life despite having worked as a painter in collective and individual exhibitions and a graphic designer working for several advertising agencies in Cartagena. 

Tuñon studied with Modern Schools, Inc. and at a school for fine arts. He has worked on: The New Futbol of Colombia; John Paul II the Traveling Pope; Joaquin Gutierrez Pride of Colombia; Simon Bolivar the Liberator; Mompox Valerosa City and Benemerita of the Motherland; Literary Cart, and Citizen Security. Colombian Amercian Actress, Paula Garces, hired Fabian to work on her very popular comic book titled "The World of Aluna." Other publications he has worked on include: History of Boxing; Calarca; Galaxtica; History of Jesus (El Universal newspaper); and collaborates with Graphic Jokes for the newspaper Freedom, Cartagena de Indias, Pambele, Diomedes Diaz, Simon Bolivar, Jokes (The Sun newspaper). See his website at http://tunonbenzo.com/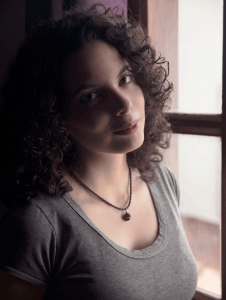 Maggie López (Colorist on Carson of Venus) will be the new Colorist and Letterer for The Tarzan Twins
Maggie is a 21-year-old from Asunción-Paraguay. She is a Graphic Design student as well as a rising artist with a big interest in the comic and animation industry. See her work on Carson of Venus beginning at #121 – out today.
 
See the first 4 strips of our entire lineup of Edgar Rice Burroughs Comic Adventures, FREE.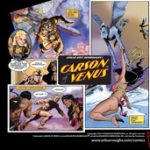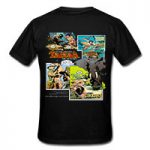 Wild Adventures T-Shirts featuring Carson of Venus and other ERB favorites
Tees featuring your favorite Edgar Rice Burroughs character from Tarzan® to Korak to John Carter of Mars to The Lad and the Lion to Carson of Venus and many more are available in our online store. Images are from our Comic Strip Subscription stories which are created by well known writers and artists. See our ERB store for all the Edgar Rice Burroughs® Comic Strip TEES. You can also visit our Amazon Store for additional items, such as sweatshirts, that are not yet in our store. 
Best Regards,The Edgar Rice Burroughs, Inc. Team
James Sullos / President 
 |
  Cathy Wilbanks / VP-Ops
Tyler Wilbanks / Director of Publications  
|
  Tracy Griffin / Director of Special Projects
PO Box 570277 
| 
Tarzana CA 91357
 |
 818.344.0181
www.edgarriceburroughs.com
Trademarks: Edgar Rice Burroughs® / Tarzan® / Tarzan of the Apes™ / The New Adventures of Tarzan™ / Tarzan and Jane® / Lord of The Jungle® / John Carter® / John Carter of Mars® / John Carter Warlord of Mars® / Carson of Venus ™ / The Eternal Savage™ / The War Chief™ / The Cave Girl™ / Pellucidar™ / The Land that Time Forgot™ / The Mucker™ / The Monster Men™ / Korak The Killer™ / The Lost Continent™ /  Jungle Girl™ / The Outlaw of Torn™ / The Girl from Hollywood™ / The Lad and the Lion™ / I Am A Barbarian™ / The Mad King™ / The Tarzan Twins™ / The Moon Men™ / The Girl From Farris's™ / Pirate  Blood™ / The Man-Eater™ / Inspector Muldoon™ / Beyond the Farthest Star™ – all owned by Edgar Rice Burroughs, Inc.