Tarzana, California (November 26, 2019) –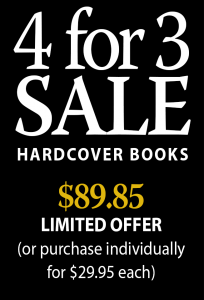 Edgar Rice Burroughs, Inc., is pleased to announce the release of the first four volumes of the Edgar Rice Burroughs Authorized Library. This new series presents for the first time the complete catalog of Mr. Burroughs' literary works in handsome uniform, hardcover editions, featuring dust jacket art by renowned artist Joe Jusko, and rare and previously unpublished supplementary material.
"We have long dreamed of, and have frequently been asked by fans about, reproducing authorized editions of all of Edgar Rice Burroughs' 80-plus novels," says Jim Sullos, President of Edgar Rice Burroughs, Inc. "This has not been done since the 1970s, and as a testament to the enduring demand of his works, we have embarked on an exciting journey.
We have named it the Edgar Rice Burroughs Authorized Library to distinguish these from any other editions, and they will contain additional content that in most cases has never been seen before.
While it will take a few years due to the sheer number of books we need to reproduce, we are committed to seeing all of his works in print again. We are delighted that eminent artist Joe Jusko has agreed to be our sole artist for cover art and frontispieces. He is one of the most popular illustrators of our time and we believe there is no one better suited to bring to life the richness of Mr. Burroughs' literary creations."
Published by Edgar Rice Burroughs, Inc., the company founded by Mr. Burroughs in 1923, each volume of the Authorized Library is packed with extras and rarities not to be found in any other edition. Featuring exclusives ranging from artwork by the legendary Joe Jusko to forewords and afterwords by today's authorities and luminaries to a treasure trove of rare and never-before-published bonus materials mined from the company's extensive archives in Tarzana, California, the Edgar Rice Burroughs Authorized Library will take readers on a journey of wonder and imagination they will never forget.
"I have dreamed of this project ever since I first saw Neal Adams' and Boris Vallejo's Tarzan cover paintings back in high school," says Joe Jusko. "I am so honored that all these years later ERB, Inc., has made that dream a reality. I have never been more excited by or put more work into anything, and if I'm to be remembered for anything I've done, I want it to be these covers."
LIMITED OFFER: PURCHASE ALL 4 HARDCOVER BOOKS for the price of 3

Purchase Tarzan of the Apes; The Return of Tarzan; The Beasts of Tarzan; and The Son of Tarzan individually. 
BOOKS SHIP MID-DECEMBER
The next four volumes of the Tarzan series release in Spring 2020,
with subsequent volumes to follow. 

SIGN UP FOR ALERTS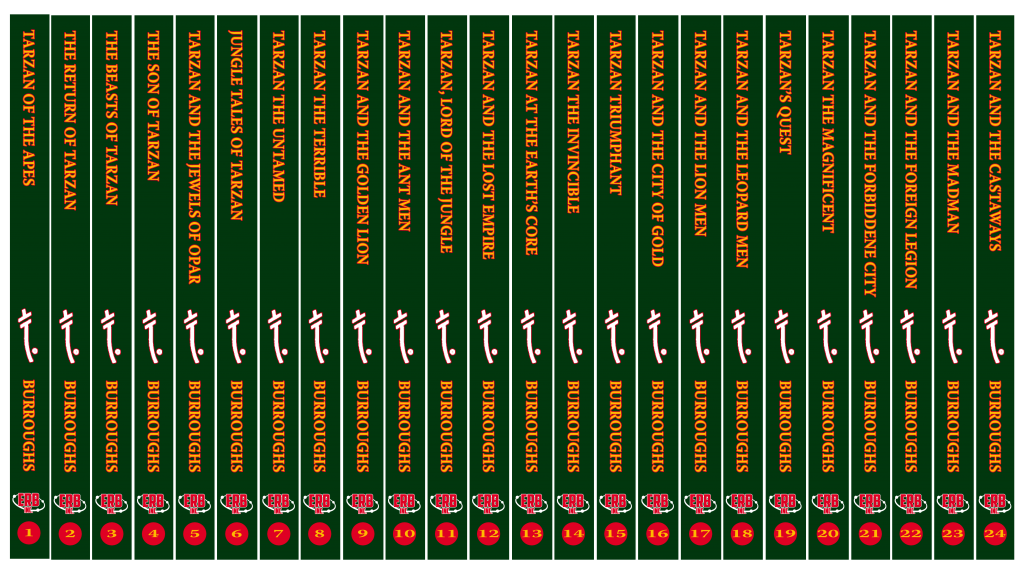 Stay tuned to EdgarRiceBurroughs.com and sign up for email updates to keep apprised of future releases in the series. Also be sure to follow Edgar Rice Burroughs, Inc., on Facebook, Twitter, and Instagram to keep up with the latest Edgar Rice Burroughs news, publications, and merchandise.
ABOUT EDGAR RICE BURROUGHS, INC.

From its headquarters in Tarzana, California, Edgar Rice Burroughs, Inc., administers the intellectual property of American author Edgar Rice Burroughs (1875–1950), one of the twentieth century's most prolific and enduring writers. Mr. Burroughs' 80+ novels and 40+ short stories have been adapted into 60 films and 250 television episodes, and are featured in comic books, video games, apparel, and other merchandise. Through worldwide ownership of copyrights and trademarks, Edgar Rice Burroughs, Inc., oversees authorized adaptations of his literary works in film, television, radio, publishing, and theatrical stage productions. The company, which licenses the copyrights and trademarks of Mr. Burroughs' fictional heroes, including Tarzan of the Apes™, John Carter of Mars®, Carson of Venus®, and many more, is owned by his heirs and operates from offices the author built in 1927 on the site of his former Tarzana ranch in the San Fernando Valley.
For more information, please contact James Sullos, President, Edgar Rice Burroughs, Inc., jsullos@erburroughs.com; 818 344-0181; www.edgarriceburroughs.com
Copyright © Edgar Rice Burroughs, Inc. All rights reserved. Trademarks including Edgar Rice Burroughs®, Edgar Rice Burroughs Authorized Library™, ERB Authorized Library™, Tarzan®, Lord of the Jungle®, Tarzan of the Apes™, Tarzan and Jane®, Lord Greystoke™, Jane Porter™, Korak™, La of Opar™, John Carter®, John Carter of Mars®, Barsoom®, Pellucidar®Amtor™, and Beyond the Farthest Star™ owned by Edgar Rice Burroughs, Inc.