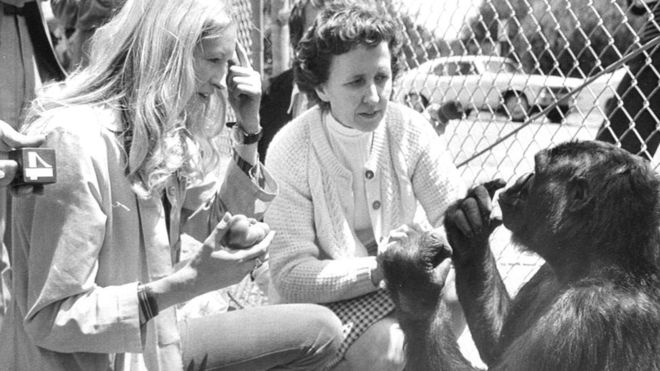 Koko the gorilla, who is said to have been able to communicate by using more than 1,000 hand signs, has died in California at the age of 46.

Instructors taught her a version of American Sign Language and say she used it to convey thoughts and feelings.

The abilities of the gorilla, who also apparently understood some spoken English, were documented by animal psychologist Francine Patterson.

She adopted and named pets, including a kitten she called All Ball.
Read the Full Story on BBC.
(Photo courtesy of Getty Images)