Edgar Rice Burroughs' classic John Carter of Mars is now available in two high-quality limited collectible editions from ERB Books!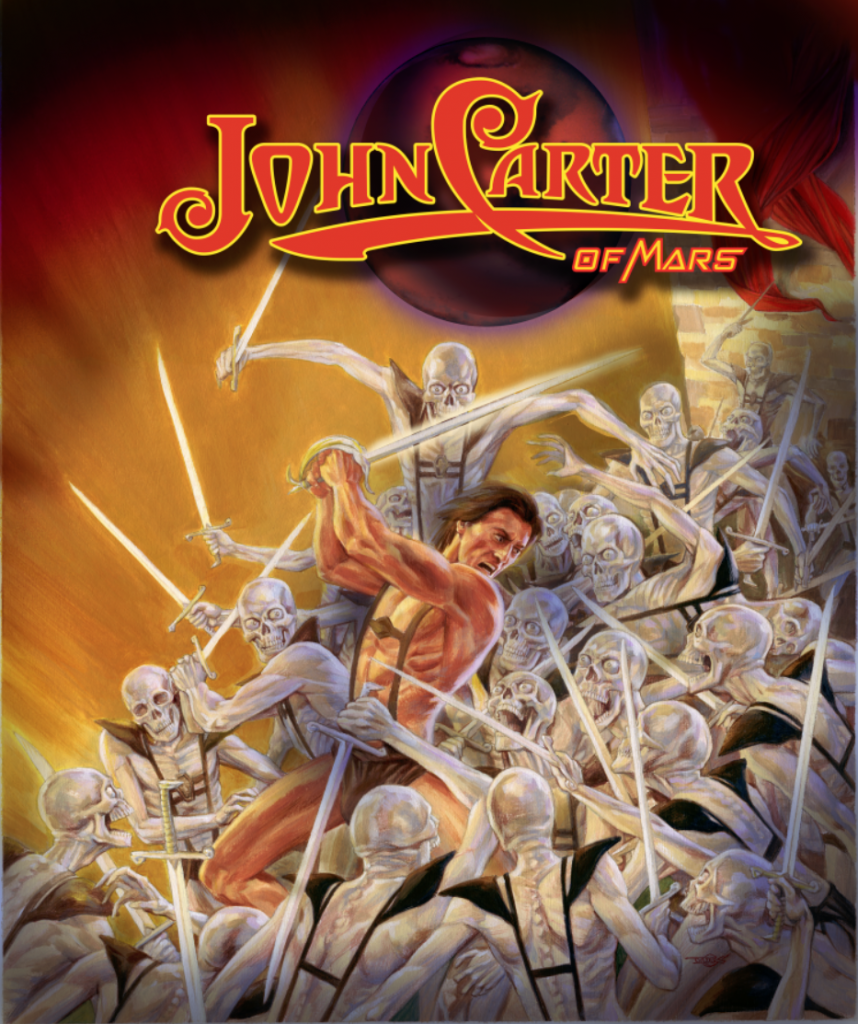 ERB's 11th and final volume in the Barsoom series is for the first time published by ERB Inc. and G&D in a Signed and Numbered Set (# 1–348) – with different dust jackets, bindings (red & blue), and front/end matter, plus individual custom slipcases, a new Foreword by Kevin J. Anderson, and an updated Introduction by Richard Lupoff.
The G&D edition of John Carter of Mars is the 50th authorized ERB title reprinted by G&D since they published their first title, A Princess of Mars, 100 years ago.
The Fourth Title in the EDGAR RICE BURROUGHS Limited Edition Collection: JOHN CARTER OF MARS by Edgar Rice Burroughs Signed/Numbered Set (#1-348) – Two books in dust jackets and custom slipcase with bonus medallion – $199.99 + $6 shipping.
The Edgar Rice Burroughs
Limited Edition Collection
ERB Books is committed to producing the ultimate Edgar Rice Burroughs books ever published—the highest quality and most prolifically illustrated and attractively designed ERB books available. Extras include:
an antique silver finish medallion edge-etched with the number matching your books
(2) two-sided laser cut bookmarks
80# archival paper, fold-out color plates, two-sided laminated dust jacket, and original commissioned artwork make these volumes unique treasures.
Check out all titles available from ERB Books
HERE
.
---