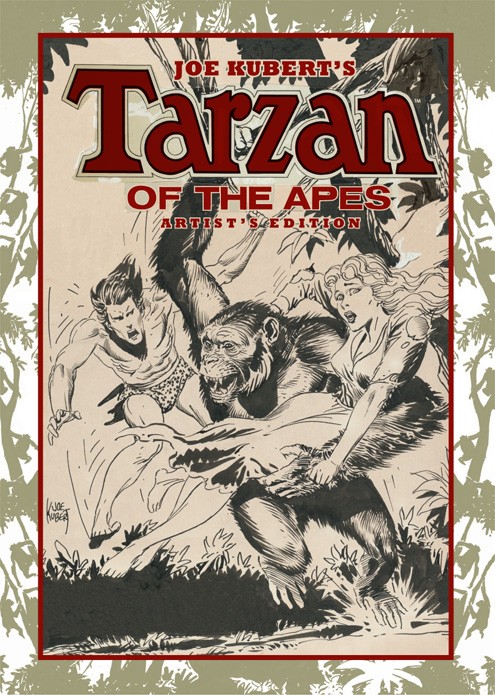 This limited edition features a bound in signature plate that has been signed, numbered, and remarqued by Joe Kubert, each with an original head sketch. This edition is limited to 181 copies only and is strictly available to one per customer only. NOTE: $50 from each sale of the limited edition will be donated to the newly established Joe Kubert Scholarship fund at the Joe Kubert School of Cartoon Art.
Celebrate the 100th anniversary of Edgar Rice Burroughs' most enduring creation, Tarzan of the Apes!
Joe Kubert was one of the most acclaimed comic artists ever. His career in comics lasted nearly 70 years. Throughout all those years his hallmarks have been a mastery of sequential storytelling and exceptionally fine drawing. Highlights of his career include work on Hawkman, Enemy Ace, Tor, Sgt. Rock, and the Viking Prince. But of all these exceptional artistic achievements one stands out: his remarkable adaption of ERB's Tarzan.
This Artist Edition collects six complete stories by Kubert, including the four-part classic, Tarzan of the Apes—the defining story of young Lord Greystoke being orphaned in the African jungle and adopted by the she-ape Kala, and grows to manhood to become Tarzan, lord of the jungle.