A great list of the most interesting Safari's to go to for the wildlife fanatics, courtesy of Yahoo news.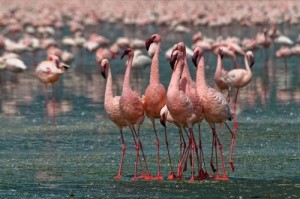 If you're looking for a one-of-a-kind adventure, go on an African safari. Observing wildlife in its natural habitat from inside an open-air 4×4 — or luxury mobile camp, boat, or even hot-air balloon — is worth the miles, cost, and planning that it takes to get you near a lurking leopard or migrating herd of wildebeest. Kenya, Tanzania, and Zambia are home to some of the best safari spots to get your up-close-and-personal fix of the Big Five (the lion, leopard, rhino, elephant, and buffalo), and the list goes on. So grab your khaki-colored gear, check out the 10 most-searched destinations by Yahoo's jungle junkies, and start planning.
Full story at Yahoo Travel.