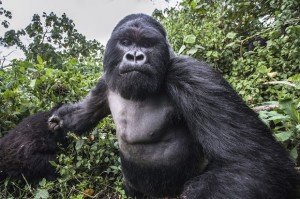 Sad story today:
A 17-year-old gorilla was shot dead Saturday by a Cincinnati Zoo employee who feared the animal would harm a child who had climbed into its enclosure, according to officials.

The 4-year-old boy climbed under a railing and through wires and fell about 10 feet into the enclosure at about 4 p.m., said Cincinnati Zoo director Thayne Maynard.

First responders "witnessed a gorilla who was violently dragging and throwing the child," Cincinnati Fire Department Chief Marc Monahan wrote in a statement.
Read the full article at NBC News!