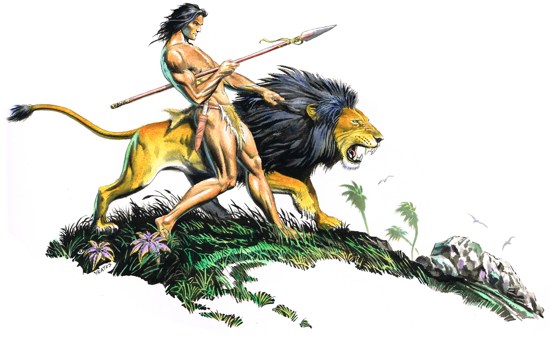 Hollywood embraces certain heroic brands time and time again. I think Dumas' Three Musketeers (spoiler alert: there's really four of them!) holds the record for movies most frequently adapted from a story. But another property has been capturing fans' imaginations for over 100 years, and he'll be swinging into theatres again this summer.

The Legend of Tarzan debuts July 1st. This movie stars Samuel L. Jackson, Margot Robbie and Alexander Skarsgard. Fans are hopeful. Of note, this movie opens with a "civilized" Tarzan in the city London. But the hardcore Tarzan and Edgar Rice Burroughs fans know there's always something rumbling in the jungle.
Thank's Ed! Read the full article Right Here!