DUM-DUM 2017
COLDWATER, MICHIGAN
Hosted by: Michael A. Hatt
August 3 thru 5, 2017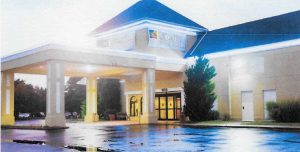 HELD at: QUALITY INN AND SUITES, 1000 Orleans Blvd in Coldwater, Michigan
Registration Forms and convention fees will follow shortly.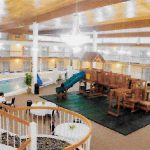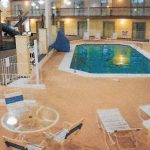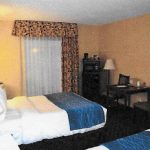 GUESTS OF HONOR: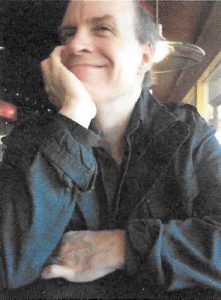 Martin Powell
Martin Powell has written hundreds of stories in numerous genres for Disney, Marvel, DC, Dark Horse, and Capstone Books, among others. Nominated for the prestigious Eisner Award for his work with Sherlock Holmes, he has written many of the most popular characters in the industry, including Superman, Batman, Popeye the Sailor, Dracula, Frankenstein, and Tarzan of the Apes. Currently, as the author of almost a dozen different Edgar Rice Burroughs online comic strips, and the critically acclaimed Jungle Tales of Tarzan graphic novel, it is probable that Powell has written more Edgar Rice Burroughs characters than any other contemporary writer. His Tall Tale of Paul Bunyan won the coveted Moonbeam Golden Award for Best Children's Graphic Novel of 2010. Powell is the co-creator of The Halloween Legion, a recent nominee for the Stan Lee Excelsior Award, and is also an educational writer for Gander Publishing, dedicated to improving literacy reading skills for students of all ages.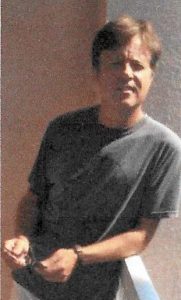 Bo Hampton
Bo Hampton (born in High Point, N.C. 1954) is an American comic book and cartoon artist. He graduated from the School of Visual Arts, New York City. He drew, wrote and painted comics and graphic novel for 24 years, always with a bent toward realism that was fairly uncommon in the medium. Some art highlights from that period include: BATMAN: CASTLE OF THE BAT a graphic novel for DC Comics, Legend of Sleepy Hollow for Tundra publishing and Verdilak, a horror story co­written and painted for NBM publishing.
Hampton spent a year as a professor at Savannah College of Art and Design, helping to develop the original incarnation of their Sequential Arts program before moving into the realms of storyboarding animated shows and films. He has worked on the animated ExtremeGhostbusters for SONY (TVepisodes and full length video feature) as well as Superman (Warner Bros.) and created Batman animation for 2 Cartoon Network spots.
Bo currently resides outside of Atlanta and recent work includes the graphic novels SIGHT UNSEEN (IMAGE) DEMONS OF SHERWOOD (IDW) AND RIVEN (Dark Horse). And even more recently he created a 4 part mini-series called 3 Devils (IDW) and is at this exact moment providing art for The Once and Future Tarzan (Dark Horse).
ACCOMMODATIONS: The Quality Inn and Suites (formerly The Comfort Inn), is currently undergoing extensive renovation and will become a model convention center. Reservations may be made by calling 517 278 2017 and mentioning the Dum-Dum 2017 convention. Special rates for the event have been set at $ 79.99 per night. Single king size bed or double twin bed rooms are available. Handicap accessible rooms are also available.
Attendees flying in are recommended to use the Fort Wayne International Airport, Fort Wayne, Indiana. The airport is located about an hour's drive south of Coldwater. No shuttle service is available and a rent a car will be a necessity. I-69 is direct to town.
THE CITY OF COLDWATER
Coldwater, Michigan, retreat and vacation location for Edgar Rice Burroughs for almost twenty years, will be highlighted for the Dum-Dum with a bus tour on Friday, August 4, 2017. Sites that will be visited will include: Sunnyside Farm, the Hulbert family summer residence; Morrison Lake, site of Camp Branch and ERB's Country Place; J. B. Branch and Co. department store building, Burroughs' in-laws; and the Wing House Museum, a Second Empire Style home built in 1875, the year ERB was born. Photo opportunities will be available at all locations.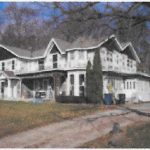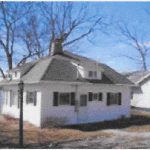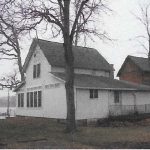 BEYOND THIRTY, written by Edgar Rice Burroughs in 1915, and partially written at Sunnyside Farm in Coldwater, will be the overall theme of the Dum Dum. BEYOND THIRTY memorabilia will be included in the registration packets.