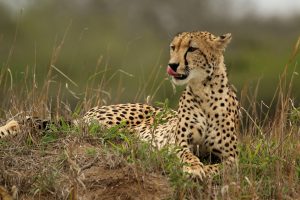 This is saddening…
LONDON (Reuters) – The world's fastest land animal, the cheetah, is in danger of extinction because it is running out of space, research led by the Zoological Society of London (ZSL) has found.

After a sharp decline in numbers there are now just 7,100 cheetahs in the world, or 9 percent of the historic range, the ZSL, Wildlife Conservation Society and Panthera study found.

In Zimbabwe, the study found, these pressures have seen the cheetah population plummet 85 percent from 1,200 to at most 170 animals in just 16 years.
Read the Full Article Here!