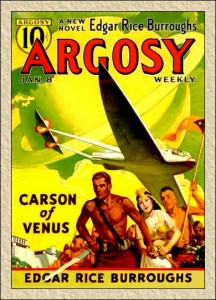 Edgar Rice Burroughs "Carson of Venus" is one of five books nominated last month for best novel in the 1939 Retro Hugo Awards. The winner will be announced at Loncon 3 in London, U.K., on August 14.
I think this is a real credit to ERB's staying power, especially considering that "Carson"–unlike "Princess" and other ERB works–isn't generally considered particularly influential in the genre.
See the full nomination at The Hugo Awards!