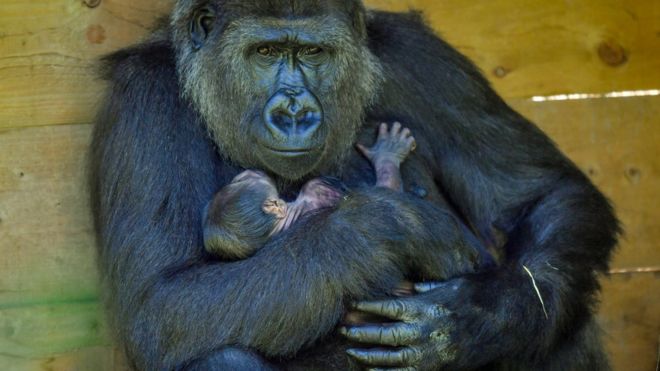 A baby gorilla has been born at Bristol Zoo.
Keepers arrived to find the new arrival nestling in the arms of its mother.
Photographs taken just hours after the birth on Wednesday show Kala – a nine-year-old western lowland gorilla – cradling the newborn. Staff said both were "doing well".
The zoo said Kala gave birth naturally with the baby's father, Jock, nearby. Her first baby died last year a week after it was born.
Read the Full Story on BBC.com