We are expanding our existing Tarzan (R) online comic strip with Carson of Venus (TM), an all-new, full-color online weekly comic strip of interplanetary romantic adventure brought to you by writer Martin Powell, illustrator Tom Floyd and artist Diana Leto.
Be thoroughly entertained with Love Forbidden, Adventure Unending and Terror Eternal!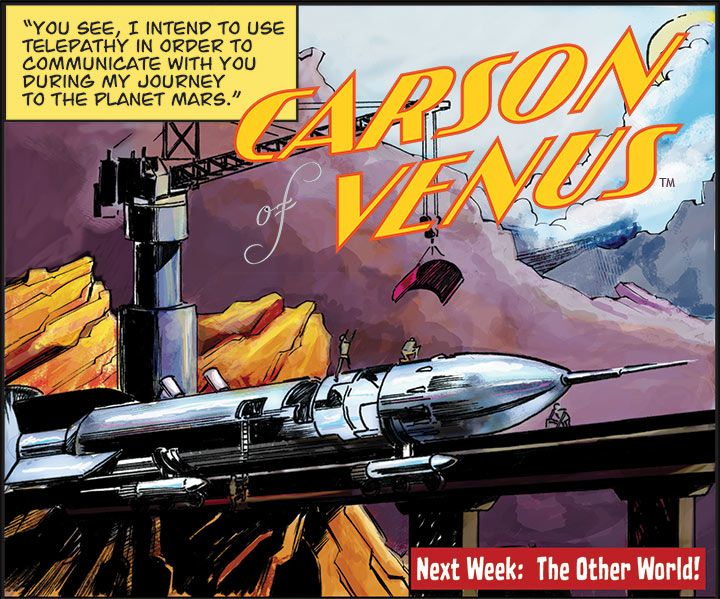 Join the excitement. Start reading now at www.edgarriceburroughs.com/comics ! For just $1.99 per month you will have access not only to the upcoming Carson of Venus strips, but all current Tarzan strips by Tom Grindberg and Roy Thomas, numerous Bonus Materials and sketches, as well as other fantastic strips such as The Eternal Savage, coming soon!
Don't wait, Subscribe Today and watch for more announcements on June 16th!
Best Regards,
The Edgar Rice Burroughs, Inc. Team