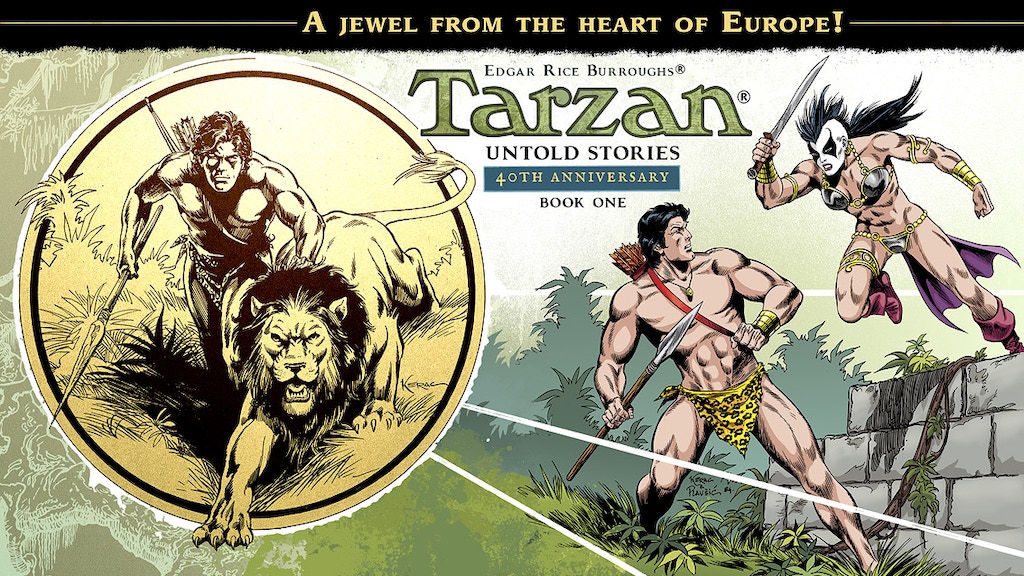 We are thrilled to announce the Kickstarter campaign for Tarzan: Untold Stories, a 40th anniversary graphic novel collecting the first English-language edition of a series of beloved European Tarzan comic books from the 1980s—brought to you by Serbian comics publisher Darkwood. These comics were previously available only for the European market and have never before been available in English.
Help bring these wonderful comics into print for a whole new generation of Tarzan fans by backing this historic project on Kickstarter!
---
© Edgar Rice Burroughs, Inc. All Rights Reserved. Trademarks Tarzan®, Tarzan of the Apes™, Lord of the Jungle®, and Edgar Rice Burroughs® Owned by Edgar Rice Burroughs, Inc. Used by Permission.